North Pittsburgh Imaging Specialists
HIGH DEDUCTIBLE / SELF PAY
Do You Have A High Deductible Insurance Plan?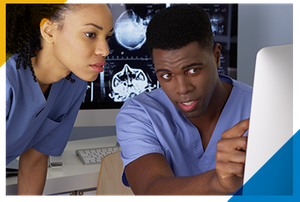 WE CAN HELP YOU GET THE TESTING YOU NEED
Many insurance products have very high deductibles that are rarely if ever met in a calendar year, even with medical imaging. You or your employer pay monthly premiums. Often the insurance never "kicks in," because your deductible is so high. While the benefit of these plans is a lower monthly premium, the other side is a very high out of pocket expense (the 'deductible') until the insurance begins to pay for medical services. These plans can be attractive, but beware. You could get stuck paying a very high out-of-pocket-expense that you weren't forewarned about. If you are not close to meeting your deductible, then we can help you get affordable medical imaging services.
LOW CASH PRICES ON MRI, CT AND ULTRASOUND IMAGING
North Pittsburgh Imaging Specialists offers some of the lowest cash prices in the medical imaging industry for high quality 1.5 Tesla MRI, MRI arthrograms, CT scans, all medical ultrasounds, and x-rays. We are an American Board of Radiology (ABR) certified facility and are always staffed by on-site, board-certified radiologists that are equipped to handle both adult and pediatric imaging. Parking at North Pittsburgh Imaging Specialists is always free with a covered carport drop-off entry with first floor accessibility. Give us a call at 724-935-6200. We may save you hundreds of dollars of your hard earned money.
OUR MISSION IS PERSONALIZED CARE AT REASONABLE PRICES
At North Pittsburgh Imaging Specialists, we're on a mission to offer the absolute highest quality of care available in medical imaging in a personalized, convenient manner with reasonable prices.
If you have used our facility and services before, we thank you and hope that you are enjoying excellent health. If you have never used us, please try our services. We may save you hundreds of dollars. Contact us today!
NORTH PITTSBURGH IMAGING SPECIALISTS. YOUR HEALTHCARE. YOUR MONEY. YOUR CHOICE.